At the end of the year, when people inevitably start comparing their performance with others one common theme usually emerges: every great stock picker runs a concentrated portfolio. When you "only" generate a 15% positive return while others are making 30%, 50% or even 100%+ it's easy to envy those mind-boggling returns and start wondering what you should do to emulate those results. When you learn that those results were without exception generated by investors who had the balls to concentrate on just a few good ideas the implication seems obvious: time to bet big!
And as a matter of fact the undeniable truth is that the only way, to achieve those mind-boggling returns, is by having a concentrated portfolio. Intuitively concentration makes sense, but unfortunately everybody's intuition sucks at statistics. What is ignored here is the base rate of people trying a concentrated strategy. How many shoot for the moon only to end up with an evaporated portfolio at the end of the year? Because that is the flipside of the story; the investors with the mind-boggling losses are also the concentrated investors! But that is, of course, a story that most people prefer not to tell (kudos to the few that do!).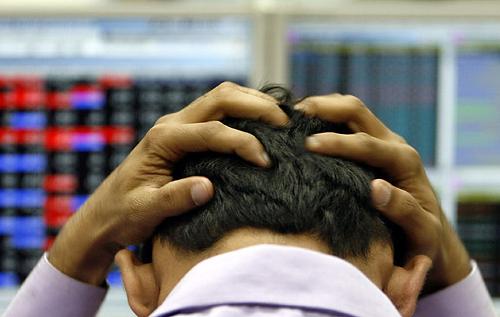 Let's believe for one second in an efficient market and imagine that 50% of investors are concentrated and 50% are diversified. Since the market is efficient no-one can generate any alpha, yet at the same time a large number of investors is expected to outperform the average. The diversified investors should generate a return that is close to the average, but approximately 50% of the concentrated investors – 25% of the total population – is expected to outperform the average while the other half is expected to underperform. Depending on how concentrated they are some could outperform spectacularly. A naive interpretation of the phenomenon would be that concentration would be the way to go while the opposite is true since it only increases risk in an efficient market.
If you are reading this you probably don't believe in an efficient market. I know I don't. But the reality is that most outcomes in investing are the result of random noise. You can't know what will happen. No-one expected oil to drop from $80/barrel to less than $50/barrel in two months time. No-one expected that the Swiss franc would gain 30% in minutes yesterday. You can only expect the unexpected. And the only realistic way, to protect yourself against the unexpected, is to be diversified across industries, countries, and asset classes.
Another problem with the large amount of luck that is involved in investment results is that it is easy to look like a genius and think that you are while you aren't. Even when you are a pretty good investor it is incredibly hard to be right consistently, and you are probably delusional when you think that you can outperform the benchmark by a large margin. But the bigger problem is – even when you are realistic about your skill – that there is a large amount of uncertainty about your skill level. There is always the possibility that you don't add alpha.
If you concentrate and you are wrong about your skills it is almost inevitable that you will blow up at some point in time. Betting too big relative to the expected value of the bet will result in a suboptimal geometric growth rate: that's what Kelly teaches us. Investing isn't about hitting a great return in a single year. It's not even about generating on average a great return: any series of returns, that includes a zero, has a zero as the final portfolio value! The geometric growth rate is the only thing that matters and if you keep everything else equal you maximize it by reducing variance.
To be fair: at the same time Kelly also provides a strong argument for concentration. If you find a great idea with limited downside and/or a small probability of a large loss and a large upside the formula is probably going to suggest that you put the majority of your portfolio in a single stock. But you have to account for the uncertainty in your estimates, including the unknowable, making a strict application of the formula unwise.
It is also only true when it's the only good bet available. There are more than 100,000 listed companies worldwide. If you aren't able to find a decent amount of reasonably comparable good bets your are probably lazy or the markets are incredibly efficient. But if they are so efficient is it reasonable to assume that there is somehow one overlooked huge opportunity? That's not something I would want to bet on, and being lazy is certainly no excuse.
Disclosure
I consider myself to be concentrated and diversified at the same time. The fact that I'm writing this post with 50% of my portfolio in my top six positions is kinda ironic…